January 27th, 2021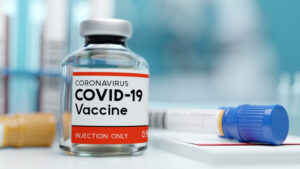 Do you have questions about the Covid-19 Vaccine?
Are you wondering when you will be vaccinated?
OMG Perio understands that you are being inundated with so much information regarding the Covid-19 vaccine which can be confusing and overwhelming.  With this in mind, we created a list of Covid-19 Vaccine FAQ's to provide a brief overview. We hope you will find this helpful.
As always, OMG PERIO strives to keep our patients healthy and well informed. Please feel free to contact us if you have any questions.
Which Vaccines are available in Ontario?
Pzier-BioNTech
95% effective
• 2 shots, 21 days apart
• Shot in the upper arm
• Recommended for ages 16+
Moderna
• 94% effective
• 2 shots 28 days apart
• Shot in the upper arm
• Recommended for ages 18+
Multiple Other Vaccines under development
What type of Vaccine is being used to fight Covid-19?
Pfizer-BioNTech and Moderna a New Type of mRNA Vaccine
• The mRNA teaches cells to make a protein from the virus to trigger an immune response to create antibodies.
• These antibodies help fight the infection if the real virus enters the body in the future
Viral Vector-based Vaccines -Genetically Modified & Harmless Viruses 
• once injected into the body, the viral vector produces a part of the SARS-CoV-2 virus
• its spike protein binds to our cells that starts the COVID19 infection
• triggers an immune response against the spike protein without exposing you to the virus that causes COVID-19
Virus-like Particle Vaccines that Mimic Viruses but Not Infectious
• Similar to real viral molecule
• Introduced into the body to trigger immune response without symptoms of the virus
• The body recognizes the virus and prevents infection in the future, giving immunity to that virus
Is the Covid-19 Vaccine Safe?  YES
Vaccines are safe, effective and the best way to protect you and those around you from serious illnesses like COVID-19.
Vaccines work with your immune system so your body will be ready to fight the virus if you are exposed. This can reduce your risk of developing COVID-19 and make your symptoms milder if you do get it.
In addition, Dr. Glogauer has been vaccinated through his role as Head of Dental Oncology at the Princess Margaret Cancer Centre and he is feeling healthy with no issues.
Was the Covid-19 Vaccine Rushed? NO
Before Health Canada authorizes a vaccine, they assess with the following rigorous standards;
• Scientific and clinical evidence — including results of clinical trials — to determine if a vaccine product is safe, effective and manufactured to the highest quality
•Safety and efficacy of the vaccine to determine that there are no concerns, the vaccine can trigger an adequate immune response to protect against disease and the benefits outweigh the risks
• Manufacturing process to make sure the manufacturer can carry out the necessary quality controls for the vaccine
Can you get Covid-19 from the Vaccine? NO
The Pfizer and Moderna vaccines rely on mRNA which does not contain a live version of the COVID-19 virus. Instead it delivers the genetic information (mRNA or a 'recipe') about the 'spike' protein that surrounds the COVID-19 virus and teaches your body how to spot and respond to this protein so when the real virus comes along, the body can fight it off.
Risks with the Covid-19 Vaccine
What Side Effects should I expect?
Injection site pain, swelling, redness
Tiredness
Headache
Muscle pain
Chills
Joint pain
Fever
Nausea
Feeling unwell
Swollen lymph nodes
Who should not get the vaccine?
If you are allergic to any of the ingredients in the vaccine
What should you tell your vaccination provider before you receive the Covid-19 Vaccine?
If you have any of the following;
• Allergies
• Fever
• Bleeding disorder or on blood thinners
• Immunocompromised or on medicine that affects your immune system
• Pregnant, planning to become pregnant or breast feeding
• Received another Covid-19 Vaccine
Should I get the vaccine if I had COVID-19 illness?
Yes, since we do not know how long immunity will last
Do we still have to follow Safety protocols after the vaccine?
For now, the current protocols will remain in place;
• Wearing masks
• Physical distancing,
• Frequent handwashing
• Screening
Not everyone will be vaccinated at the same time during this large immunization therefore;
• We need to protect everyone who has not been vaccinated
• It will take time for the immune response to build up and kick in
When can I expect to get a vaccine?
The projection is that COVID-19 vaccines will be offered to everyone who wants by the end of 2021
Ontario's Vaccination Plan has prioritized  initial doses for those who need it most
Phase 1: December 2020- Limited doses of the Vaccine available for;
• Front-line health-care workers
•Long-term care home residents
• Remote Indigenous communities
Phase 2: March 2021 - Increasing stock of Vaccines available for:
• All health care workers
• Residents and staff of other congregate settings
• Essential workers, including police, firefighters and those in food production
Phase 3: August 2021 Vaccines available widely across Ontario for:
• Anyone who wants to be immunized
How will I know when it is my turn?
Health Authorities will contact
Seniors 80 years and older
Indigenous seniors 65+ and Indigenous Elders
The province will launch a communication campaign that will inform residents of Phase 3